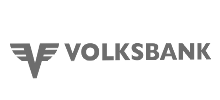 vuvey is a Vienna-based studio that combines creativity and cutting-edge technology to craft stunning animations for your brand or media. From concept to the final product, we create dynamic and engaging animations to captivate your audience. Experience stunning clarity and detail with our ultra-high-definition, high-quality videos, and bring your vision to life, contact us today!
#vuvey #motiondesign #vfx
#art-direction #animation
From creative animation to captivating motion graphics, we bring your ideas to life with high-quality design and precision. We craft compelling narratives that captivate and engage your audience. From logos and titles to full-scale animations, we specialize in crafting engaging and impactful visuals that help you stand out!
#commercial #cinematics #advertising
#branding #explainer
OMV – ITC | 500 million years of Weinviertel
World Media Award Winner
Grawe | Digital Home Staging – 2022
Münze Österreich | Gold-Wertanlage
Enhance your next project with our premium products. Discover our library of high-quality clips that cater to every creative need. Experience unparalleled quality with our premium solutions. Get more value and versatility with our solutions that include additional footage, render passes, and project files today!
#digitalassets #stockfootage #apps
#loops #projectfiles
Cloth – Volume One | Soft Leather